AlwaysOn high-availability disaster recovery solution
Venafi supports Microsoft's MS SQL Always On Availability Groups. This feature is a high-availability and disaster recovery solution that provides an enterprise-level alternative to database mirroring. Always On Availability Groups maximizes the availability of a set of user databases for an enterprise.
IMPORTANT  All Venafi Trust Protection Platform servers must connect to the same instance of the database.
Use of a secondary database for disaster recovery (for example, log-shipping/replication) is allowed when all Trust Protection Platform instances use a single active database.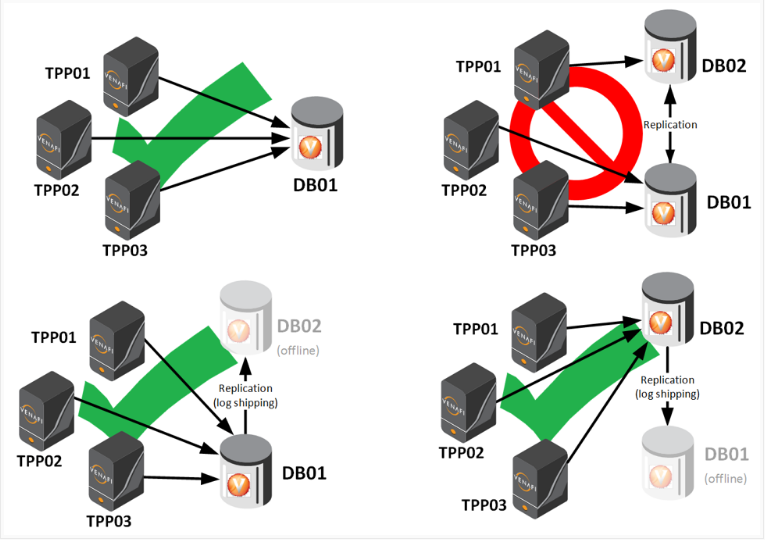 To learn more, visit Always On Availability Groups (SQL Server).
To enable this feature, see Installing using the Venafi Configuration Console wizard.
CAUTION  Using AWS Multi-AZ (Availability Zone) requires special configuration including creating a virtual private cloud (VPC) with both private and public subnets. Please contact Venafi Customer Support for additional configuration instructions.